---
Princeton Bookplates
Do people—especially Princeton people—still have personal bookplates to paste in their own books, like the one Professor Woodrow Wilson '79 designed for his library in 1900 (reduced here to 1/4 size)?: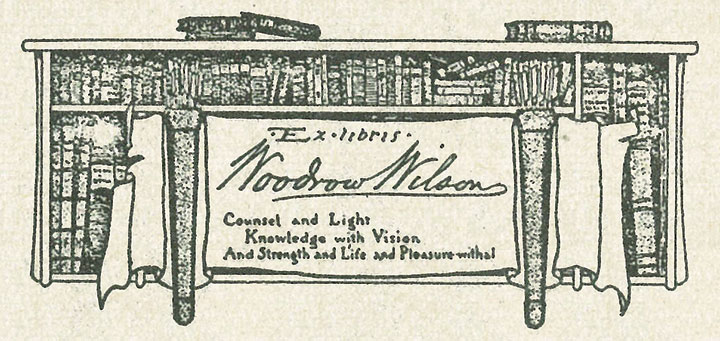 This plate is from a publication entitled Bookplates of Princeton and Princetonians (Princeton University, 1912) by the late Clifford N. Carver '13. To bring it up-to­date, I would welcome examples from bookish alumni. Please mail to: Box 140, Princeton University, in care of
FREDERIC FOX '39
Recording Secretary
Princeton, N.J.
---
Editor's note: The above letter was written in 1975, but "bookish alumni" are still invited to share their personal bookplates. Write to Julie Mellby, graphic arts curator at the Princeton University Library, One Washington Road, Princeton, NJ 08544.