A look back at animals in the P-rade
From giraffes to elephants to tigers, Princetonians have a history of pulling out all the stops when it comes to animal accompaniment in the P-rade. Here are some of the most notable.
---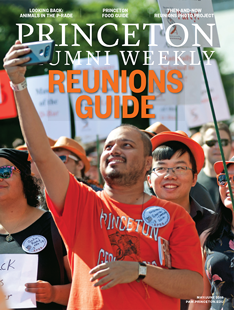 This story appears in PAW's 2018 Reunions Guide. Visit your registration tent during Reunions to pick up a copy of the guide, which features reunion plans for the major classes, new restaurants in Princeton, and more.