---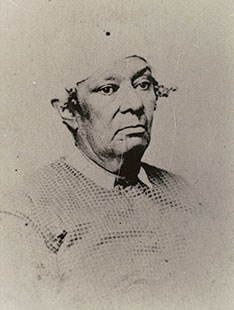 In April, University officials wrote to me asking about the complete name of Betsey Stockton, the woman of color for whom a new public garden near Firestone Library is named (On the Campus, May 16). My reply was the title of my 1991 30-page biographical sketch, "She Calls Herself Betsey Stockton," in Princeton History, No. 10, available at the Princeton Public Library. I have continually expanded my research about this famous Princeton teacher.
That published title was drawn from a Sept. 3, 1821, letter by Stockton's surrogate father, the Rev. Ashbel Green 1783, during his tenure as Princeton's president. Stockton had been a young slave in Green's household; from his letter we understand that the freed Stockton named herself and claimed her stance as a full social persona. That act of self-recognition reveals her strength of mind, spirit, and character. She was to become a catalyst for close friendships between Princeton town and gown decades before the Civil War.
The garden near Firestone Library is doubly fitting as an honor for Stockton, whose whaleship journal was published by Green in Philadelphia. She was the first bilingual teacher of Hawaiian/English in the Sandwich Islands; she taught Ojibwa children in Grape Island, Upper Canada; and she used internationally recognized pedagogy in her school in Philadelphia. Stockton returned to Princeton as matriarch of her Witherspoon community, founding a church and three schools there.
The single authentic portrait of Stockton is the daguerreotype portrait, shown here, which was taken in May 1863. It is a revealing ledger of her long and successful life — the life of a Christian missionary, a master teacher, and an intellectual force for learning.
Photo used with permission of John Barker, archivist of the Hawaiian Mission Children's Society Library, Honolulu