Task force: Add J-term to calendar; step up efforts on China, India, Brazil
As part of PAW's continuing coverage of the work of strategic-planning task forces created by President Eisgruber '83, this issue describes the task force report on regional studies.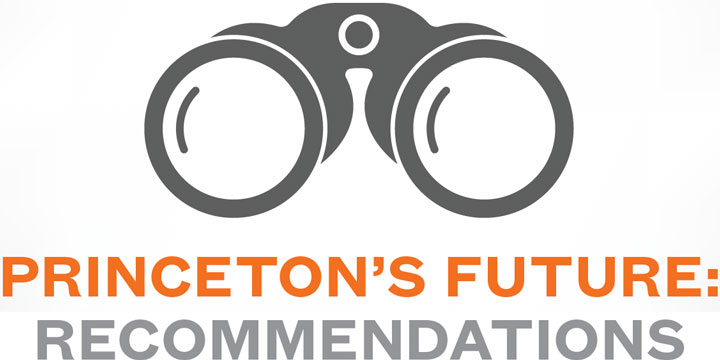 The task force found that in the social sciences, emphasis on regional studies — the study of societies and cultures beyond the United States — has decreased in recent years at the University and throughout the nation. The group's report urged Princeton to "revitalize" regional studies, saying that knowledge of other societies and cultures is essential to address global challenges.
The task force also said the academic calendar should be changed to create a January term. This would allow students to study abroad even if they can't do so during the summer or academic year; programs like the summer global seminars could also be offered during January.
Other recommendations:
Focus efforts on China, India, and Brazil, with more courses and global seminars on each one. The report called for continued support for the Center on Contemporary China, which was founded in 2015, and the creation of centers for the study of contemporary India and Brazil.
Bring all regional-studies programs under the umbrella of the Princeton Institute for International and Regional Studies, and expand PIIRS to include more faculty who are jointly appointed in social science departments.
Create an international-studies certificate that would give students a broad perspective on global issues.
Offer languages not currently taught at Princeton through the use of "shared classrooms" by allowing students to use video chat to participate in classes offered at partner universities. As examples, the report cited Southeast Asian, African, and East Asian languages.
Increase graduate-student funding for summer language study and research abroad.
Consolidate European-studies courses into a single European-studies program to encourage interdisciplinary research. The program would continue to offer existing certificates in European Politics and Societies and in European Cultural Studies.
Illustration: istock.com